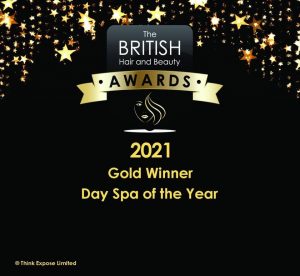 We are delighted to announce our success in the results of the coveted British Hair and Beauty Awards 2021 and share our achievements with you !
? GOLD Day Spa of the Year 2021
? BRONZE Beauty Salon of the Year 2021 South East
? BRONZE Entrepreneur of the Year 2021 Joanna Eldred
On behalf of my fantastic and amazing team, we would like to thank every one of you who have supported us and continue to do so after reopening at the most difficult time in this unprecedented year.
Love Joanna and Team Nutmeg